Motorized Window Treatments
Our partner uses motorized window treatment systems that allow you to monitor and control the privacy of your home from anywhere. With the touch of a button, you can have peace of mind that your home is secure and your furniture is protected from the sun whether you're home or away!
READ MORE
Along with being stylish, smart shades are convenient and easy to use. From a sleek touch panel, simple smartphone app, or voice control, smart shades fit seamlessly into your entire smart home automation system. Motorized window treatments come in a variety of textures and colors so not only will your shades look great but they're safer for children—no cords or strings to worry about!
SHOW LESS
On top of the simple added convenience, smart shades are more energy efficient, increase your privacy and enhance your security. See your home in a brand new light with smart shade installations from RevampIT!

Customize Your Routine & Minimize Energy
Top Benefits of Smart Shades and Blinds
Motorized smart shades and blinds allow you to customize your routine at home, all while minimizing energy usage to reduce your carbon footprint and lower your utility bill.
Your window coverings can open and close at your command, according to your preset routine, or based on the time of day—the possibilities are endless!
RevampIT installs and integrates your shades and lighting with other controls throughout your home like sound, security, and entertainment. Learn more about the luxuries of a full smart home automation system!
Centrally controlled lighting for your home lets you create the perfect setting any time of day while saving on energy costs.
With smart lighting installations, you can create ambiance, improve productivity, promote relaxation, enhance security, highlight architectural features of your home, and so much more.
With the touch of a button, you can select a pre-set "scene" to set the perfect mood for you and your guests, such as "reading," "cocktail party," or "movie viewing." Imagine hosting a dinner and pressing one button to set all the lights both inside and out. Yes, it's that simple!
Smart lighting solutions create a more secure home. As you approach your driveway, exterior flood lights automatically turn on, lighting the pathway from your garage to your home. Should you hear a strange sound in the middle of the night, with the push of a button you can turn on all the lights in and around your home. Leaving for vacation? Use pre-set routines to make it look like your home is occupied while you're away.
Motion sensors provide hands-free illumination and automatically turn off lights when no one is in the room, while wireless lighting provides sophisticated style in sleek color configurations, guaranteed to complement the beauty of your home. Smart home technology can be both efficient and stylish, helping you get the most out of your space.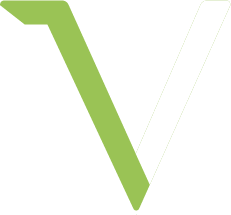 Local Experts. Lasting Value.
RevampIT Audio Video and our sister company Key Shades + Design are both fully licensed and insured locally owned businesses in Scottsdale. We value honesty and integrity and treat your home or office as if it were our own.
We're here for all your smart home and audio visual installation needs, offering continued support that helps us build lasting relationships with all our clients.
SCHEDULE AN INITIAL CONSULTATION
To get started, submit your information with a brief description of your needs. Then, we'll contact you to schedule a phone consultation before we make an in-home visit. If you have any questions about our process or lighting and shades solutions, please don't hesitate to ask!